Do you want straight and smooth frizz-free hair without using chemical substances? Then you should opt for cysteine and Nanoplastia treatments. These hair treatments make straightening more wholesome and give the hair a healthy look because they use organic formulas that are proven effective for the hair.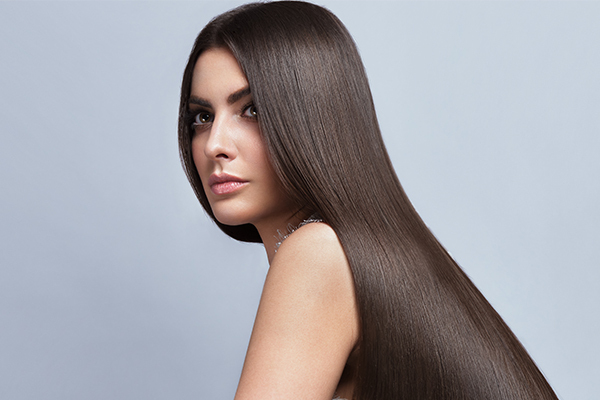 You may wonder, "Which treatment is best for my hair?" While both Nanoplastia and cysteine treatments are effective, experts say that Nanoplastia is currently more popular because its results last longer than cysteine's and it does not necessitate frequent salon visits.
Read on to get more details about these treatments.
Cysteine or Nanoplastia – What's Better for the Hair?
Nanoplastia hair treatment is a cutting-edge technique for taming unruly strands; it outperforms cysteine treatments in several ways and is an effective remedy for dry, curly hair. Amino acids form the foundation of the product, which is of primary importance for the hair.
Salon experts claim that Nanoplastia can straighten your hair by up to 90% and eliminate frizz, whereas cysteine treatment reduces the volume of curls of ethnic and Caucasian hair by about 60% and 70%, respectively. So, Nanoplastia treatment is superior to cysteine in producing straight hair.
You can get through the entire 5- to 6-hour Nanoplastia hair treatment process in a single day. Because no harmful chemicals are employed, this hair-straightening technique suits everyone, from children as young as 7 years old to expectant mothers. It is suitable for hair that has been damaged or has split ends and for achieving a healthy hair look.
The effects of Nanoplastia treatment, including a reflective sheen and suppleness, last for weeks. Thus, there is no need to schedule regular appointments at the spa or beauty salon. However, there is a lack of supporting scientific evidence for using Nanoplastia.
What Is Cysteine Hair Treatment?
Cysteine is a non-essential amino acid (1) and a complex hair protein used in hair treatments. It works with other proteins in the hair to relax curls and waves. Because cysteine dissolves in water, (1) it acts as a natural absorbent that travels deep into the hair shaft to condition, strengthen, and nourish the hair.
Products containing carbocysteine are used in cysteine treatments to achieve smooth hair. The most common form of cysteine used in medicine is glyoxyloyl-carbocysteine.
Cysteine treatment takes 2–3 days to complete to give you beautiful results.
Recommended hair types for cysteine treatment
The rough, dry, dull, and curly hair you have struggled to tame can be managed with a cysteine treatment.
What Is Nanoplastia Hair Treatment?
Nanoplastia is a restorative spa treatment for curly hair that smoothens, straightens, and de-frizzes the hair. Instead of using harmful chemicals, it relies on amino acids to achieve the desired smoothness and straightness of the hair. To a greater extent, it will nourish the hair internally (cortex).
The active ingredients in the Nanoplastia are nanospheres. Nanospheres have small particle sizes and can easily penetrate the hair; (2) they penetrate the skin through the hair follicle. (3)
They penetrate deep into the hair strands and join with oils, amino acids, and proteins. After using this method, you will notice that your hair is more manageable, shinier, and straighter than ever.
Treatment with nanoparticles, also called nano-straightening or Nanoplastia, gives the hair a shiny, healthy look. To further enhance the quality of the hair, Nanoplastia seals the hair cuticle and adds an irresistible sheen.
Nanoplastia primarily contains collagen and temperature-activated amino acids that can reach the hair's cortical layer. In this way, the hair's structure is strengthened, and the nutrients are integrated into it, healing it from the inside out. Collagen is an antioxidant and a texture enhancer.
Oxoacetamide carbocysteine (5) is an ingredient responsible for the smoothening and straightening (6) effects of Nanoplastia; it helps tame the curls in the hair. Other essential elements of Nanoplastia are amino acids, collagen, shea butter, argan oil, and vitamins. Only a single salon visit is necessary for the Nanoplastia hair treatment.
Recommended hair types for Nanoplastia treatment
Dry, frizzy, wavy, curly, tangled, and disobedient hair can all benefit from a Nanoplastia treatment.
Cysteine or Nanoplastia – Which Treatment Lasts Longer?
Cysteine hair treatment is effective, lasting between 2 and 4 months, depending on how often you wash your hair, how well you take care of it, and what products you use.
After undergoing the Nanoplastia hair treatment, you won't have to worry about your hair's texture, volume, or straightness for up to 8 months.
Treatment duration
To get the full benefits of a cysteine hair treatment, the formula must be left in the hair for 24 hours before you are contacted to return to the salon for a hair wash.
The Nanoplastia procedure only takes 4–5 hours to complete.
Price
Either your entire head of hair or just your bangs can benefit from a cysteine hair treatment. Ultimately, the decision rests with you. To get a cysteine treatment, you can expect to pay from Rs 5,000 to Rs 12,000 (USD 80–120). This, of course, depends on the salon you visit and the quality and length of your hair.
The price of a Nanoplastia treatment can range from Rs 5,000 to Rs 10,000 (USD 80–100).
Similarities Between Cysteine and Nanoplastia Hair Treatments
Both of these products claim to smoothen and straighten your hair by utilizing amino acids as their primary ingredient.
Both methods of straightening hair do not involve the use of formaldehyde
Hair smoothening and straightening products often contain formaldehyde. (4) Formaldehyde is a gas that has been linked to human cancer, but it may also cause short-term health effects.
Moreover, there may be unintended consequences to receiving this treatment, including irritation, sensitivity, and even allergic dermatitis.
Both procedures use carbocysteine to achieve straight hair
Carbocysteine is a combination of glyoxylic acid, cysteine, and acetic acid and is used as a hair treatment. The ironing process releases a small amount of formaldehyde. Still, the pH of the cysteine treatment, primarily glyoxyloyl carbocysteine, is closer to that of the hair and scalp, making it less damaging.
Unlike traditional relaxer-based straightening or a Brazilian keratin treatment, cysteine treatment does not result in poker-straight but in hair that has more shine.
Final Word
Consult your hairstylist to determine if these treatments are appropriate for your hair. In addition, you should be prepared and dedicated to completely altering your hair care routine following hair professionals' advice.