Lemon is a very useful citrus fruit (1) and is readily available in the kitchen. It adds taste to dishes and also to desserts, sauces, salads, and more.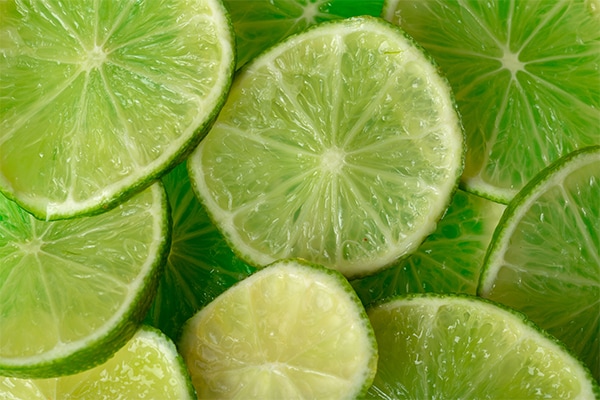 Lemon is not just limited to the kitchen; it is also used in beauty as it can eliminate some facial issues. It can be rubbed directly or as a juice onto the face.
The question is, "Is rubbing lemon on the face good or bad?"
According to experts, lemon has proven benefits for the face, but not with direct application. Lemon juice is acidic, with pure lemon having a pH of 2.35, (2) which can cause severe skin damage, especially on sensitive skin.
However, sometimes, rubbing lemon on the face can be good for reducing sun tan, (3) soothing itching, (4) and lightening the skin tone in people with normal skin. Thus, it can be suitable for the face.
Note: Diluting lemon juice before applying it to the face is safer for most skin types, but it can still be harsh on sensitive and dry skin. Rubbing lemon on the face directly can lead to redness and irritation.
Continue reading to learn whether lemon is good or bad for the skin.
Rubbing Lemon on the Face: Good or Bad?
Lemon is high in vitamin C. (5) According to experts, rubbing lemon on the face is safe and offers benefits such as reducing blackheads, age spots, rash, and itching and cleansing the face. (4)(6) It also removes sun tan (3) and rejuvenates and lightens skin. (4)
Here are some benefits of using lemon on the face:
1. Removes sun tan
Lemon is an effective and reliable sun tan removal ingredient. All you have to do is slice a lemon in half and rub it on tanned skin regions for at least 3 minutes, leave it on for at least 10 minutes, and then wash it off.
Citric acid removes dead skin cells, eliminating the tan and giving you healthy soft skin. (3)
2. Soothes itching
Rubbing lemon juice can soothe itching induced by poison ivy or insect bites. Lemon juice has anesthetic and anti-inflammatory properties. (4)
3. Rejuvenates skin
The flavonoids and vitamin C in lemon give it a natural antioxidant property. (7) Vitamin C stimulates collagen production, rejuvenating the skin and repairing damaged skin cells.
Moreover, lemon is an excellent antiaging and antioxidant ingredient that gives you an instant boost of rejuvenation.
4. Lightens the skin
The vitamin C in lemon acts as an exfoliant, skin lightener, and disinfectant that reduce new pimples and scars and lighten the skin. (4)(8)
Rub a sliced lemon on the area you want to lighten, let it sit for at least 10 minutes, and then wash it off. Vitamin C blocks the skin pigment that gives rise to dark spots.
5. Treats blackheads
Blackheads occur due to clogged pores and could be your skin's worst foe. To remove them, slice a lemon and rub it over the area with blackheads. Let the AHA's pore-cleansing magic get into action. Wash it off with water.
How to Use Lemon on the Face?
You can use lemon on the face in the following ways.
Diluted with water
Mix an equal quantity of lemon juice and water. Apply diluted lemon juice to soften and brighten the skin.
You can also apply lemon to areas with blackheads to remove them. You can get rid of blackheads by using lemon every night and washing it in the morning with cool water. However, if your skin is sensitive, avoid using lemon.
As a face pack
Make a moisturizing face pack for dry skin by mixing 2 tsp of lemon juice, 1 tbsp of aloe vera gel, and 2 tsp of olive oil. Apply it to your face, leave it on for at least 10 minutes, and then wash it off.
You can also make an antiwrinkle face pack by mixing 2 tsp of lemon juice, 1 tbsp of aloe vera gel, and 2 tsp of almond oil. Apply it to your face, leave it on for at least 20 minutes, and then wash it off.
As a toner
Mix 2 tbsp of witch hazel, 1 tbsp of lemon juice, and 2-3 tbsp of distilled water. Apply the toner to your oily skin using a cotton ball or pad. Wash it off with cool water.
As an exfoliant
Cut a lemon in half, dip it into sugar, and rub it on your face for a few minutes for gentle exfoliation. Repeat this process weekly.
Precautions When Using Lemon on the Face
Taking these precautions when using lemon will reduce its side effects:
Don't apply undiluted lemon juice directly to your face. To reduce its acidity, dilute it with aloe vera gel, rose water, or plain water.
Applying lemon juice in the evening or at night is advised to avoid any solar reaction.
Use fresh lemon juice for maximum vitamin C benefits. The efficacy of lemon juice decreases in contact with the environment.
General Queries
Can I leave lemon on my face overnight?
No, leaving lemon on your face overnight is not advisable, as its acidic nature can lead to irritation and hypopigmented skin patches. 
Can I use lemon tea to wash my face?
Yes, you can wash your face with lemon tea. Although lemon is good for the skin, direct skin application can be harsh. Therefore, it is better to apply lemon tea for better skin health.
Lemon tea reduces skin oiliness, blackheads, and acne and is a toner and cleanser.  
How long can I leave lemon on my face?
The safe duration to leave lemon on the face is 15–20 minutes. However, wash it off quickly if you experience skin discomfort (burning, stinging, or redness). 
Can I rub lemon on my feet?
Yes, rubbing lemon on the feet reduces feet hyperpigmentation, eliminates odor, cleanses cracked skin, and fights nail fungal infections. 
Final Word
Lemon is rich in vitamin C, which is beneficial for the face. It is available in the form of scrubs, serums, and toners.
Rubbing raw lemon on your face offers benefits such as blackhead removal, skin rejuvenation, and sun tan removal. But it may cause redness and irritation on dry and sensitive skin.