A healthy skin barrier is crucial in nourishing and hydrating the skin, (1) and using a moisturizer helps to restore and maintain it.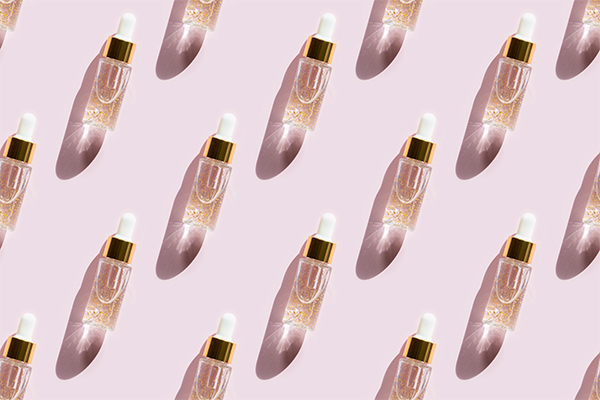 However, not every moisturizer is equal, as some ingredients are better than others in preventing moisture loss and repairing the skin barrier. Two such ingredients are squalane and ceramides.
Both ceramides and squalane are lipids that occur naturally and are found in the skin. (2)(3) Their functions and benefits differ, but squalane is much better than ceramides due to its stability and long shelf-life. (4) They work together to improve the appearance and health of the skin.
Continue reading to learn the difference between squalane and ceramides and what's better for you.
Squalane or Ceramides: Which Is Better?
Both ceramides and squalane are natural components of the skin's sebum that protect and moisturize the skin. However, squalane provides certain benefits for skin care products that ceramides doesn't.
Squalane is obtained from squalene. Squalane has a longer shelf life and is more stable, whereas squalene oxidizes quickly and is unstable.
Squalane penetrates deeper, spreads better on the skin, and offers several benefits. It easily penetrates human skin and hence serves as a liquid vehicle that facilitates the absorption of other bioactive molecules. (4)
Natural ceramides are unstable substances that are costly to obtain and hard to stabilize. Thus, pseudo ceramides or synthetic ceramides are used frequently instead. (5) They mimic natural ceramides and are stable and contaminant-free, but they might not have the same compatibility or affinity with the skin. (6)
Therefore, due to better stability, effectiveness, and being natural, squalane is a better choice for skin care products than ceramides.
What is squalane?
Squalane (with an "a") is a stable form of squalene (with an "e"). It is a lipid that is naturally produced by the skin cells. (2)
Squalene is part of sebum, which moisturizes and lubricates the skin, but its production diminishes with age. (2) It is found in sugarcane, rice bran, olives, and shark livers. (7)
Squalane is derived from hydrogenating squalene. (7) It is more stable and suitable for skin care products. (4) An excellent emollient, it mimics the skin's natural oils and reduces the loss of bound water in the tissues. (8)
Moreover, squalane has anti-inflammatory and antioxidant properties, (9) and it also detoxifies and hydrates the skin and calms skin irritation.
What are ceramides?
Ceramides are lipids present in the top and middle layers of the skin. (10) It forms the main component of the stratum corneum (outermost skin barrier layer).
Ceramides seal the gap between the skin cells, forming a protective layer from environmental damage and water loss. (3)
Ceramides are special and have linoleic acid attached to them. (11) Linoleic acid creates ceramide (part of the skin's outer layer).
Ceramides are the glue that holds your skin cells together and keeps water and germs out. They improve skin elasticity and smoothness. (11)
Difference Between Squalane and Ceramides
The following are the differences between squalane and ceramides.
Source
Squalane is derived from sugarcane, olives, and rice bran. (7) Ceramides are obtained from maize, wheat, and rice. (12)
Moisturization
Squalane is a hydrogenated version of squalene (a natural component of sebum). (2) It comprises about 10% of sebum, and it prevents moisture loss and moisturizes the skin. (8)
Ceramide is a natural component of the skin lipid barrier that retains moisture and protects against external aggressors. It improves skin hydration by restoring the skin's barrier function. (13)
Comedogenicity and suitability to acne-prone skin
Squalane is noncomedonal/noncomedogenic and doesn't cause acne or clog pores. It alleviates inflammation and balances the skin's oil production. (2)
Ceramides are anti-inflammatory and noncomedogenic. It fights the growth of acne-causing bacteria and regulates the skin's pH. (14)
Wound healing
Squalane has antibacterial (2) and antioxidant properties (9) that prevent infections, heal wounds, (15) boost collagen production, and improve skin elasticity.
Ceramide's soothing and anti-inflammatory properties (16) soothe redness and heal wounds. Ceramide prevents water loss by strengthening the skin's barrier. (17)
Hyperpigmentation reduction
Squalane reduces hyperpigmentation and skin discoloration, giving an even tone to your skin.
Ceramide reduces hyperpigmentation by inhibiting the tyrosinase enzyme responsible for melanin production. (12)
Wrinkle and fine line reduction
Squalane is a powerful antioxidant (9)(7) that protects the skin from harmful age-causing factors.
A study reported the results of topical ceramide use on older adults with dry skin, where after 28 days, the appearance of wrinkles reduced significantly. (18)
Thus, topical ceramides decrease the appearance of wrinkles and fine lines.
Safety on Different Skin Types
Researchers have concluded the safety of squalane for all skin types, including dry, sensitive, oily, and combination skin. (2)
Ceramides also suits every skin type, including sensitive, (6) dry, (13) breakout-prone, and oily skin.
How to Use Squalane
Follow these steps to use squalane:
Cleanse your face with a gentle cleanser and pat it dry.
Apply a serum of your choice that suits your skin type.
Pour 3–4 drops of squalane on your palms and rub it.
Massage it to your face and neck, avoiding the eye area.
Apply a moisturizer. If it's daytime, apply a moisturizer with an SPF of 30–60 for sun protection.
How to Use Ceramides
Follow these steps to use ceramides:
Cleanse your face with a gentle cleanser and pat it dry.
Apply an essence or toner containing ceramides to hydrate and prepare your skin for the next skin care step.
Apply a ceramide-containing cream or serum to repair and moisturize your skin barrier. Look for other products containing ingredients that work well with ceramides, such as niacinamide, hyaluronic acid, and cholesterol.
If you use ceramides in the morning, apply sunscreen with an SPF of at least 30 to shield your skin from UV radiation. If you use ceramides at night, apply a sleeping mask or oil to lock in the moisture and boost its benefits.
Can Squalane Be Used With Ceramides?
Yes, you can use squalane with ceramides to deeply moisturize and smoothen your skin. You can also use noncomedogenic squalane-ceramide moisturizers that suit your acne-prone skin.
General Queries
Are ceramides suitable for sensitive skin?
Yes, ceramides are suitable for sensitive skin as they support the skin's natural barrier, and a healthy barrier protects against sensitivity symptoms such as dryness, stinging, and irritation. (6)
Are ceramides vegan?
Ceramide is vegan (12) and is produced synthetically without animal or animal by-product ingredients. However, you need to ensure the product's other ingredients are vegan and the product is not tested on animals.
Final Word
Both ceramides and squalane are excellent ingredients for repairing and sustaining a healthy skin barrier. They play different functions and offer different perks for the skin, and they can also work together to enhance the appearance and health of the skin.
You can pick which one suits you best or use both based on your skin type and needs.